The Pulse of Your Business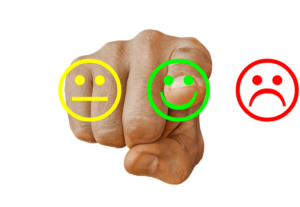 As a business owner, it is important to know the pulse of your business. What does this mean? It is a solid understanding of why people buy from you, what your customers think, how you react to unsatisfied customers and your willingness to accommodate specific customer or client requests.
Whether you sell a product or service, successful business owners know the value of paying attention to the pulse of their company. Delivering on promises and following up with customers will help to ensure your business is meeting expectations, growing and maintaining a high rate of customer satisfaction.
Let's start with the question of "how well do we deliver on what we promise?" This is the foundation of your company's reputation in the community. This one simple question should be the cornerstone for everything the company delivers on – whether it is goods or professional services. While one or two unhappy customers may not hurt your business, it is important to address their concerns. With the power of social media, these unhappy customers have the ability to reach a much larger audience.
That's why it's necessary to address any negative comments publicly and to then offer to address the problem off line. By doing this, you have shown that resolving the issue is important. Likewise, when people give you positive reviews, always be sure to thank them. A satisfaction survey is a good tool to use to follow up with your customers and clients to ensure that their expectations are being fulfilled. Lastly, it never hurts to pick up the phone and ask your clients how things are going.
Willingness to adapt. You will find that situations often arise when it becomes quite clear that your customer or client is requesting something out of the ordinary. Can your company adapt and flex to meet the customer's needs? Accommodating your customers will not only create a strong business relationship, but will also result turning them into loyal customers. Loyal customers become your cheerleaders who will tell others how your business has helped them.
Everyone is human and mistakes are made. But, if those mistakes occur regularly, it's time to look at how your business is run. Here's an example. Imagine that a customer orders delivery food from your restaurant, and when the food comes, part of the order is either missing or wrong. The customer now faced with the decision of calling the restaurant back and complaining or accepting what was wrong. The customer realizes that they didn't get what they paid for. The positive experience of food delivery from the restaurant has just decreased. It is important to provide the product or service that was promised the first time. This prevents your customers from taking one of three courses of action: 1) addressing the mistake, 2) accepting the mistake or 3) telling others of the poor experience and choosing not to use your service again.
Customers have a choice where they spend their money. Keep a pulse on your business and know how customers perceive your service. If they aren't willing to recommend you, it is important to find out why and fix the problem.
About the author: Autumn Edmiston is the CEO and owner of the Edmiston Group. The Edmiston Group is a multifaceted Pittsburgh based marketing consulting firm providing senior level marketing management services to businesses and non-profit organizations on a short or long term basis. Core areas of service are business development, marketing, strategic planning and public relations. The Edmiston Group has consistently delivered and implemented real-world, proven business marketing ideas and strategies for business growth.