Portfolio
MEI Cyber Corp needed a corporate identity.  We provided market research which identified an initial name conflict for a corporate name the client had chosen.   The Edmiston Group team assisted the client in creating a corporate identity, divisional names, new logos, vehicle signage and brand identity.
Brand Creation
Logo Suite Design
Photo Shoot
Video Shoot
Website Design meicybercorp.com
Brochure Design
---
MEI Systems, a sister company of MEI Cyber Corp, needed an updated website design and new logo to correspond with the brand given to MEI Cyber Corp.
---
CFO Concepts is a new CFO consultancy firm that opened its doors in early 2017.  The Edmiston Group assisted the client in launching their brand.  In addition to logo, website and a stationary package, we reviewed the client's LinkedIn profile and standard documentation for RFP's and report findings.  As a result of these efforts, the client has been contacted by a variety of companies nationally and internationally to provide due diligence for business evaluation in new markets.
Brand Creation
Logo Design
Website Design cfoconcepts.com
Stationary Package Design
---
Digital Accounting Plus, a California based accounting firm, needed a brand update.  They contacted Edmiston Group for a refreshed logo, stationary package and website design.
---
A new generation of management is the driving force behind the updates to Baur Machining's website and marketing materials.  Wanting to reach new markets, the company contacted Edmiston Group for assistance, as well as guidance on vertical marketing strategy.
---
Bissell Eye Care and Tri-State Low Vision have been long standing retainer clients. Through a series of marketing activities, the Edmiston Group has helped them grow.
---
Battery Giant of Pittsburgh came to Pittsburgh as a new franchise. Through an effective preplan prior to the store opening and the creation of a Pittsburgh brand, the franchise was the top revenue producing franchise in franchise history. Our start-up package included:
Creation of the Giant overlooking the skyline of Pittsburgh which was used throughout their branding.
Standardized ads
Promotional Items
Electronic Newsletter
Promotion and partnership with a community cause for the grand opening week.
---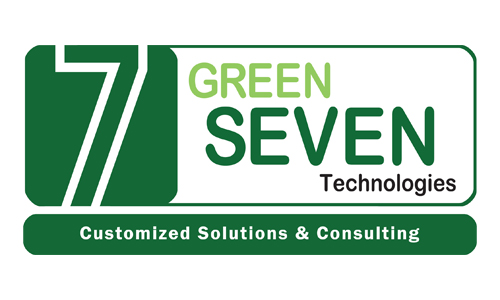 Green Seven Technologies has been a long standing retainer client. Max 7 was created and became the mascot for promotion of a variety of services. Along with the creation of Max, Green Seven Technologies receives the following services:
Monthly electronic newsletter creation
Standardized ads
Marketing Strategy
Conference Presentation Preparation
---
Paxton Bookkeeping and Tax Services needed a fresh look. In addition to monthly newsletter services, they received a new logo.
---
McKibbin Consulting received a branded package that included:
---
Cavcon had been in business for a number of years, but it was time for a rebrand. Starting with an updated logo the company receives the following:
Logo creation
Business cards
Tradeshow Materials
Standardized layout for company signage
Website cavcon.com
Electronic Newsletter
Press Releases
---
Treasure House Fashions needed a new logo and updated website to better state their mission. Services included:
---
The following clients received strategic marketing guidance and new websites: