The Strike Zone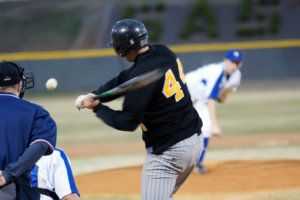 The baseball season is fast approaching. Batters know when the ball comes into the strike zone and they take a swing. Home runs happen when there is a connection between the bat and ball. The strike zone never changes – it remains constant. What does change is the pitch. Does it hit the corner of the plate, slide to the outside or come right down the middle.
You may be wondering… what does that have to do with business? When applied in the business application, the strike zone is what causes your customers to open their wallets and purchase. What has changed is how you pitch your services that causes them to take action. Buyers have changed their habits. Look at online shopping versus going to a brick and mortar store.
With the market shifting from more brick and mortar to more of an online presence, it may be time to rethink your pitch. Consumers are becoming more educated than ever when it comes to purchasing new goods or services. Part of your new pitch should include a strong online presence that could also include blogging.
As new generations emerge and the baby boomers become outnumbered in the workforce, it may be time to change your approach as to how you sell business. In today's economy, many consumers look to the web.
They do this for multiple reasons:
Feedback/Reviews. They are looking to see how people have responded to your goods or services. Did they like what they purchased from you or do they feel shortchanged? It's important to address any negative feedback and attempt to satisfy the customer's expectations. Acknowledge the issue, show empathy, apologize and then take the problem off-line to provide the customer with a solution.
Price Comparison. Many consumers in today's market will use the internet to price compare. They are looking for product and service reviews along with pricing. Your company may or may not have the lowest price, but you won't even be in the running if you don't show up to the race.
Convenience. More people are doing the majority of their shopping, even grocery shopping, on sites like Amazon. Many grocery chains now offer online ordering that all a customer needs to do is show up to pick up their goods.
How the game was played a few years ago is different than it is now. If you ask any millennial, they will tell you that they heard about a product, or purchased something online in the last month. As new generations emerge as buyers, in order to stay in the game, it is important to be sure that you are throwing the right pitch to land in their strike zone.
About the author: Autumn Edmiston is the CEO and owner of the Edmiston Group. The Edmiston Group is a multifaceted Pittsburgh based marketing consulting firm providing senior level marketing management services to businesses and non-profit organizations on a short or long term basis. Core areas of service are business development, marketing, strategic planning and public relations. The Edmiston Group has consistently delivered and implemented real-world, proven business marketing ideas and strategies for business.