Why Should My Business Host an Event?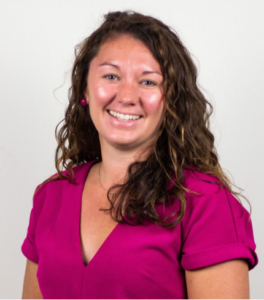 Amanda Becker our guest blogger, shares how businesses can benefit from hosting events. Events can be part of your business strategy, overall marketing plan, and social media execution.
Why Should My Business Host an Event?
Oftentimes when I tell people that I am an event planner, they kind of give me this look and then ask me a question related to weddings, like "Is it difficult for you to deal with bridezillas?" Yes, I'm sure it is, but I decided that my company would not plan weddings, but events for businesses and charities instead. I enjoy helping organizations to reach their goals. After I give that response, the majority of business people tell me, "Oh, that's nice. My business doesn't host events."
My response to that — "Why not?!"
There are so many reasons why events can be a fantastic business opportunity!
One of those reasons is to increase your foot traffic, or your web and social media traffic. Now, there are lots of ways to market your business, which I realize, but hosting an event is definitely something that you should consider. I am working with a client right now that has doubled their foot traffic since we announced their event! The event has not happened yet, but just since we announced it, they have had twice as many people come through their doors than they normally would have at this time of year. These people are coming in and making it clear that the event intrigued them. They're saying things like, "Hey, I saw your sign, what's that event all about?" or "Hi, I saw something on Facebook and I'm interested in being involved."
Customers are coming in and purchasing things, getting to know the employees, and learning more about what the company does. They are leaving their contact information and are asking to be added to the company's email list so that they can learn more about the event. The event that we are producing at their business is going to bring in at least 50 people that have never been there before, but that doesn't necessarily include all of this foot traffic leading up to the event. Their web traffic has increased, as people are going to their site to learn more about the event, and their social media has reached thousands more than it had in the past. This is all because of their upcoming event! It's a new event and they are already planning to make this an annual thing because of the obvious benefits to their business.
This same event for this same business has provided an opportunity for the company to reach out to its current list of customers at least four times via email, and at least one time each with a personal phone call. The customers are then thanking them for calling! When is the last time your customer thanked you for calling? They're saying things like "I'm so glad you told me about this upcoming event," and "thanks so much for inviting me".
Some other reasons you should consider hosting an event:
Educate about your industry and provide value
Generate leads for new potential customers
Celebrate a milestone like a grand opening, anniversary, or new product
Employee engagement or team building. Did you know employees who are engaged make 2.5 times more for the company than employees who are not engaged?
Employee appreciation
Support a charity or cause
Customer appreciation
Let me know if you'd like to talk more about making an event or multiple events a part of your business strategy. I'd much rather work with you and your business than a bridezilla, and I'm sure at least one of the things on the above list could benefit your business!
About the Author: Amanda Becker is the owner of Appleseed Events. With years of experience in hosting events, both corporately and in the nonprofit sector, Amanda is fluent in handling all the details. She enjoys working with people and is exceptional at executing to provide a positive event for both the organization as well as the attendees. Named the 2015 Young Professional of the Year by the Pittsburgh North Regional Chamber of Commerce, Amanda has an extensive network of local contacts, and excels at connecting people to others to help them reach their goals.