3 Tactics for Business Growth This Spring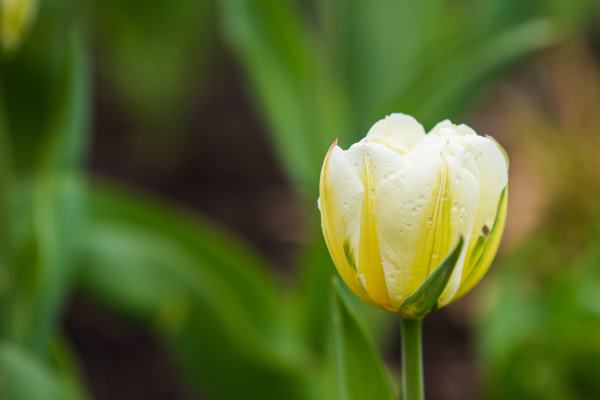 Spring! What a wonderful time of year. Even amid very challenging times, there's growth. The trees will fill in once again with green, flowers will bloom, and the air will be filled with the fresh scent of spring. So how can you focus on business growth to bring this same freshness to your business this spring?
1. Know Your Audience
There's more to knowing your audience than filling in an avatar sheet. If it's been a while since you have sat down and defined your audience, from their age, socioeconomic status, to their basic beliefs and interests, start there. But that's only the start. If you want to focus on business growth this spring, what do your target audience and customers need right now? Is it better customer service, a new product, a phone call to see how they are doing, or even a word of encouragement? Maybe your audience is more financially motivated. What type of spring sale would be most aligned with their current needs?
The key is to know where your customers have the most needs right now, what will motivate them the most, and how you can serve those two needs.
2. Freshen Up Your Email Marketing
There's no doubt you've noticed the ever-changing algorithms on social media, as well as more and more competition in your industry. While it's important to be present on social media and to understand your competition, your email list is your one and only way to directly communicate with YOUR audience in the digital world.
LinkedIn newsletters are all the rage right now, but remember, LinkedIn can at any time stop or change how they distribute these newsletters. If you are not yet sending emails to your audience, now is the time to start! If you're already communicating via email marketing, congratulations! Now take a fresh look at your email. How does it feel? Is it aligned with your current brand tone, your messaging, and your goals? Is it serving your customers? Look for ways to freshen your email communications to bring more engagement, more value and ideally, one-to-one communications as a result of your efforts. This is how you bring about business growth.
There are two other options for direct communication. They are direct mail and phone calls. Consider springtime campaigns that align your email, phone communications and email marketing for the trifecta approach.
3. Implement a Referral Program
Referral programs, when done correctly, can give bursts of business growth to any business. Depending on how you implement your program, your referral program can also provide long-term sustainable growth.
Referral programs can run the gamut of loyalty cards, discounts or gifts for both the referring party and the individual being referred, or even affiliate programs for strategic partners.
Loyalty cards are great for product-based businesses. If you use a loyalty program, be sure to include your branding, your messaging and above all, bring a sense of gratitude, fun or excitement to the program. Your loyalty program needs to have an emotional element for it to be successful.
Referral programs work well for service-based businesses. Before launching a new program, be sure your onboarding and all areas of your service are smooth and efficient. Find and improve any gaps. Your referral program need not be complicated, it just needs to benefit both the person doing the referring and the person they are referring.
Affiliate partnerships are an excellent option for those in the online space. The key here is to focus on the relationships, building partnerships with those with whom you share an audience and with whom you are aligned, and then using systems to manage the affiliate partnership. Too often, the focus is on using the system first, and not on the relationship.
So, if you are ready to grow your business this spring, take action right now. Pull out your calendar and schedule time within the next 10 days to review your audience, freshen up your email marketing, and implement a referral program. Then schedule time or hire assistance to implement your changes. Do this, and you will bring new life to your business and set the stage for business growth. And I can think of no better time to do this, than the springtime.
About the author: Autumn Edmiston is the CEO and owner of the Edmiston Group. The Edmiston Group is a multifaceted Pittsburgh-based marketing consulting firm providing senior-level marketing management services to businesses and non-profit organizations on a short or long-term basis. Core areas of service are business development strategies, website creation and management, social media management, marketing, strategic planning, and public relations. The Edmiston Group has consistently delivered and implemented real-world, proven business marketing ideas and strategies for business.