Maximize Your Business Success with a Back-to-School Sale
As the summer days wind down and the back-to-school season approaches, as a small business owner, you have a golden opportunity to boost your business revenue and to engage with your community through a well-executed back-to-school sale. This annual tradition doesn't just benefit students and parents; it can significantly impact your business's success. According to an article by Statista, "American parents, guardians, and children were planning to spend an estimated total of 41.5 billion U.S. dollars. This would equate to roughly 890 U.S. dollars in school supply expenses per American household". Let's delve into why a back-to-school sale is essential for small businesses and how to make the most of it.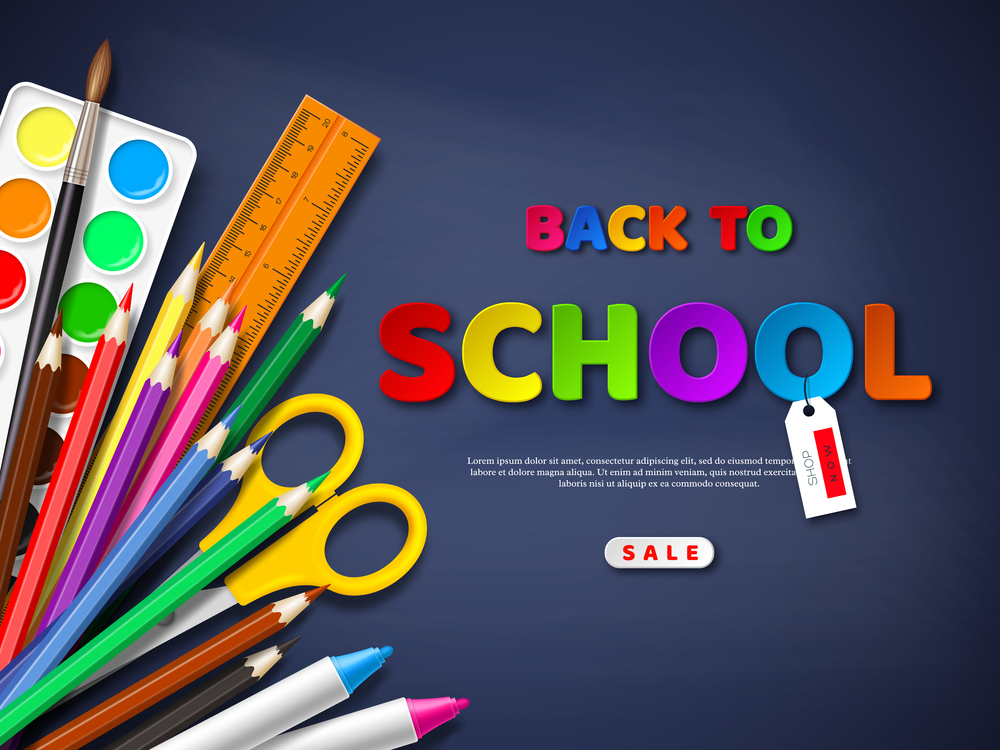 Why Back-to-School Sales Matter:
Increased Foot Traffic and Online Traffic: Back-to-school shopping is a seasonal ritual that drives customers to your store or website. Capitalize on this heightened interest to expand your customer base.
Revenue Boost: A well-promoted sale can bring a surge of income during a period when spending is on the rise. It's an excellent way to make up for any lulls you might have experienced earlier in the year.
Brand Awareness and Engagement: Offering exclusive deals during a back-to-school sale can create a buzz around your brand. It encourages potential customers to interact with your business and become loyal patrons.
Strategies for a Successful Back-to-School Sale:
Early Planning: Start your preparations well in advance. Decide on the dates, discounts, and marketing strategies you'll implement.
Attractive Discounts: Consider offering enticing discounts on school supplies, clothing, and accessories. Bundle deals and "buy one, get one" offers can also attract attention.
Multichannel Promotion: Utilize your online presence, social media platforms, email newsletters, and physical storefront to spread the word about your sale.
Themed Marketing: Craft engaging marketing materials with a back-to-school theme. Use visuals that resonate with students, parents, and educators.
Incentivize Loyalty: Consider offering additional discounts for repeat customers or creating a loyalty program to encourage future purchases.
Collaborations: Partner with local schools or educational organizations for mutually beneficial promotions. This can strengthen community ties and increase your reach.
Key Takeaways:
Back-to-school sales aren't just about boosting sales for a limited period. They're an opportunity to showcase your business, attract new customers, and foster loyalty among your existing clientele. By offering attractive deals and a positive shopping experience, you create a lasting impression that can translate into repeat business throughout the year.
As a small business owner, you have the advantage of agility and personalization that larger corporations often lack. Use this to your advantage by tailoring your back-to-school sale to resonate with your local community's needs and preferences. With careful planning and creative marketing, your back-to-school sale can become a cornerstone of your business's success year after year.
---
About the author: Autumn Edmiston is the CEO and owner of the Edmiston Group. The Edmiston Group is a multifaceted Pittsburgh-based marketing consulting firm providing senior-level marketing management services to businesses and non-profit organizations on a short or long-term basis. Core areas of service are business development strategies, website creation and management, social media management, marketing, strategic planning, and public relations. The Edmiston Group has consistently delivered and implemented real-world, proven business marketing ideas and strategies for business.