SHOW ME THE MONEY!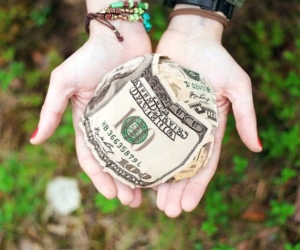 Now that you've started your business are you ready to take your small business to the next level? As a small business owner, you wear a lot of hats. Things such as scheduling employees, managing finances, creating marketing campaign – you name it! It's hard work, but setting up processes can make a big difference. It allows others to step in and execute a particular task as you grow.
Finance Your Growth
Establishing a strong relationship with a business banker will help to strategize and prepare your business for growth. Be it a line of credit, merchant processing, or other management issues, it's important that you stay on top of your finances. For the Edmiston Group, we have our banking relationships. We also keep track of our P & L by the use QuickBooks online. Our bookkeeper enters information into the system and on a quarterly basis our accountant reviews. Our sales tax is paid electronically and by outsourcing this area of my business, I have peace of mind in knowing these experts will keep me on a solid financial footing.
Electronic Invoicing Go Green
Consumers, especially millennials, wholeheartedly support sustainable businesses who go green to combat climate change. What can you do to save on resources? We use electronic means to create and send invoices. Not only does it save time, but money on postage as well.
Streamline Business Operations
How organized are you? Do you have an office filled with loose papers and random documents? When working on projects for multiple clients such as we do, we try and block times in our schedule and turn off email and other distractions.
There are a number of Customer Relationship Management (CRM) software tools available. Utilizing a CRM not only allows you to see your sales pipeline but also is a way for you to track past history with a customer. A CRM will allow you to build a healthy relationship with your customers will keep them coming back for more. Analyze purchase history, sale trends, and create loyalty rewards programs. The history will allow you to target market your message to a given audience.
Human Resources Services
You may not have enough money to hire a full HR team. There are a number of consultants that will help you with talent acquisition, review your policy manual and keep you in compliance. As your company grows this is one area you don't want to neglect.
Project Management Tools – No More Missed Deadlines
Team projects have a number of deadlines and benchmarks. The Edmiston Group uses Asana, but there are many other types of software tools such as: Wrike, Smartsheet, Clarizen, Workzone, Mavenlink, Jira to name a few. They all come with different features and price points. The key is to determine which one will best fit your needs.
Time Tracking Services
If you own a small business, you most likely pay some of your employees hourly. Time tracking services like TSheets, Timeclock Plus, Harvest, When I Work, lets you track time on projects so you hit deadlines on time, as well as determine if your team is working efficiently.
Hire Good Employees
Your employees are who stand between your business and the customer. No one wants bad customer service. Train employees on how to deliver exceptional customer service that your business will be recognized for. Think of the last place you received exceptional customer service. As you open or grow your business, take time to hire the right candidate that will fit your company's culture and help drive your mission.
Hiring right begins with a comprehensive job description that clearly articulates the duties and responsibilities of the position. Then use the description to post on job search sites that will yield the most qualified candidates.
Grow Your Revenue
These small steps can help to enhance profits in your small business. There are numerous tools, technology, and software to choose from to help grow your business. So… what's the hold-up?
About the author: Autumn Edmiston is the CEO and owner of the Edmiston Group. The Edmiston Group is a multifaceted Pittsburgh based marketing consulting firm providing senior level marketing management services to businesses and non-profit organizations on a short or long-term basis. Core areas of service are business development, marketing, strategic planning and public relations. The Edmiston Group has consistently delivered and implemented real-world, proven business marketing ideas and strategies for business.