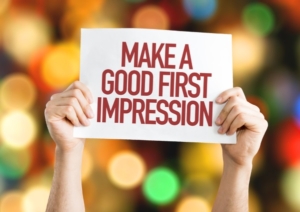 First impressions count and with 4th quarter fast approaching businesses want to make the most out of their customer contacts and how they view your brand. What processes to stay in touch do you have in place when you meet someone at a networking event, they walk into your office, or enter your brick and mortar store?
As part of your overall marketing plan, email marketing programs are very effective with many of the clients we work with. However, we have a process and customized Welcome letter when adding people to our newsletter list. But how about the first impression a customer has with your brand's email marketing?
Have you put any thought into the type of experience you're giving your customers or supporters when they receive an email from you for the first time? More often than not, those expectations will come from the initial experience that the reader had with your business or cause.
What is most often done wrong?
Welcome emails are the automated messages subscribers receive when they sign up for your email newsletter. These signups can be by way of text messaging or from a sign-up form on your website. When done correctly, business development people create a "pleasure to meet you" letter to add people they meet at educational or networking events. We typically like to include a headshot photo with the letter. How many times do you return from an event with a pocket full of business cards, yet can't remember what the person looked like?
Because the welcome emails are automated, most email services provide stock content for businesses to put into them, but this isn't reflective of your business or brand. Unless you take steps to change the content and brand, many business owners don't even know what the first experience they're providing their readers looks like.
With the average open rate for a welcome email is between 50-60 percent, it sets the stage for low expectations for upcoming emails. Make sure your Welcome Email delivers a fantastic first impression, is written in your words so you can establish strong relationships. It's your opportunity to introduce your email marketing and reintroduce your business or nonprofit to your target audience. Make sure it's written in your words and that it reflects the personal experience you plan to provide your readers.
Here are four things Your Welcome Email must do:
Reaffirm they made the right decision – thank them for subscribing or tell them it was a pleasure meeting them. Assure them that you will protect their information.
Inform subscribers what to expect in the future. Our message for the Edmiston Group is:

We will send you information to help you brand and grow your business, with a focus on:

Marketing
Business Development
Strategic Planning
Public Relations

Make sure future emails get through. Ask to be white-listed and add your business to their trusted contact list.
Personalizing your Welcome Email will not only improve the first impression you're able to make on your readers, but it will also help set you apart from your competition.
By avoiding static and un-engaging messaging, you'll be providing an experience that will shape the way customers and supporters think of your brand.
Don't miss out on the value of First Impressions in your Welcome Email. Have questions, email or give us a call at 724-612-0755.
About the author: Autumn Edmiston is the CEO and owner of the Edmiston Group. The Edmiston Group is a multifaceted Pittsburgh based marketing consulting firm providing senior level marketing management services to businesses and non-profit organizations on a short or long-term basis. Core areas of service are business development, marketing, strategic planning and public relations. The Edmiston Group has consistently delivered and implemented real-world, proven business marketing ideas and strategies for business.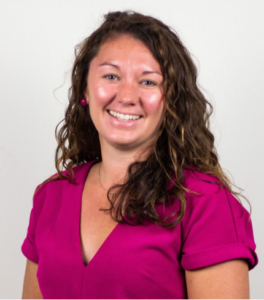 Amanda Becker our guest blogger, shares how businesses can benefit from hosting events. Events can be part of your business strategy, overall marketing plan, and social media execution.
Why Should My Business Host an Event?
Oftentimes when I tell people that I am an event planner, they kind of give me this look and then ask me a question related to weddings, like "Is it difficult for you to deal with bridezillas?" Yes, I'm sure it is, but I decided that my company would not plan weddings, but events for businesses and charities instead. I enjoy helping organizations to reach their goals. After I give that response, the majority of business people tell me, "Oh, that's nice. My business doesn't host events."
My response to that — "Why not?!"
There are so many reasons why events can be a fantastic business opportunity!
One of those reasons is to increase your foot traffic, or your web and social media traffic. Now, there are lots of ways to market your business, which I realize, but hosting an event is definitely something that you should consider. I am working with a client right now that has doubled their foot traffic since we announced their event! The event has not happened yet, but just since we announced it, they have had twice as many people come through their doors than they normally would have at this time of year. These people are coming in and making it clear that the event intrigued them. They're saying things like, "Hey, I saw your sign, what's that event all about?" or "Hi, I saw something on Facebook and I'm interested in being involved."
Customers are coming in and purchasing things, getting to know the employees, and learning more about what the company does. They are leaving their contact information and are asking to be added to the company's email list so that they can learn more about the event. The event that we are producing at their business is going to bring in at least 50 people that have never been there before, but that doesn't necessarily include all of this foot traffic leading up to the event. Their web traffic has increased, as people are going to their site to learn more about the event, and their social media has reached thousands more than it had in the past. This is all because of their upcoming event! It's a new event and they are already planning to make this an annual thing because of the obvious benefits to their business.
This same event for this same business has provided an opportunity for the company to reach out to its current list of customers at least four times via email, and at least one time each with a personal phone call. The customers are then thanking them for calling! When is the last time your customer thanked you for calling? They're saying things like "I'm so glad you told me about this upcoming event," and "thanks so much for inviting me".
Some other reasons you should consider hosting an event:
Educate about your industry and provide value
Generate leads for new potential customers
Celebrate a milestone like a grand opening, anniversary, or new product
Employee engagement or team building. Did you know employees who are engaged make 2.5 times more for the company than employees who are not engaged?
Employee appreciation
Support a charity or cause
Customer appreciation
Let me know if you'd like to talk more about making an event or multiple events a part of your business strategy. I'd much rather work with you and your business than a bridezilla, and I'm sure at least one of the things on the above list could benefit your business!
About the Author: Amanda Becker is the owner of Appleseed Events. With years of experience in hosting events, both corporately and in the nonprofit sector, Amanda is fluent in handling all the details. She enjoys working with people and is exceptional at executing to provide a positive event for both the organization as well as the attendees. Named the 2015 Young Professional of the Year by the Pittsburgh North Regional Chamber of Commerce, Amanda has an extensive network of local contacts, and excels at connecting people to others to help them reach their goals.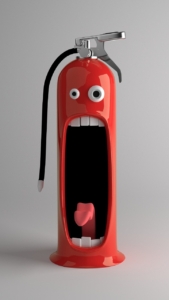 Are you busy putting out fires in your business? We all have issues that come up in our daily operations. As a business owner, there is always that constant pressure to improve the bottom line. So where do you draw the line and put processes in place to market your business? If you're too busy working IN your business, there is not the time to work ON your business.
For many business owners, they are great at what they went into business for but figuring out how to market their business is daunting. You know you need to market your business, but how do you know the best way to get your name out to new customers? I hear time and time again – "People don't know we're here." Marketing seems labor intensive, expensive, and like something to tackle down the road once a business is better established, but the reality is now is the time to be marketing your services.
Planting the Seeds
A recent Constant Contact survey found that nearly two-thirds of small business owners (64 percent) are focused on increasing revenue and/or sales while a quarter (25 percent) identify making a profit as their biggest business challenge.
You can create habits and processes that will play a key role in driving business growth. It's the strategy and the plan that can take speaking events and convert attendees into your mailing list. Consistent messaging and touches to this group of individuals can result in new prospects and potential clients that are regularly being added to your mailing list.
Set goals with measurable results and consider picking up the phone to call a prospective client versus always sending an email. Use different forms of communication such as instant messenger in social media platforms.
Identify "Small Marketing" Tasks and Execute
Break larger tasks into smaller pieces. Take one important marketing task, something you need to do consistently, but that you find yourself putting off, like calling prospects or sending an email newsletter, and break it down into smaller steps. Put the task on your calendar and mark it off when done. I personally like Asana and can break my task into smaller steps and check off when that task is done. I try and complete daunting tasks early in the day, so I can get them off the list before interruptions of the day begin. Working with numerous clients, I can color code various tasks for the day per client. Planning is key.
The Building Blocks of Marketing Strategy
Blend the small marketing action with a process and determine how you will implement the action Can it be made it easier, faster and better; or better yet, can the task be automated?
Automate it. One of the easiest ways you can create marketing consistency for your small business while gaining valuable time to invest back into your business, is by automating the action. If email marketing is your focus, the click segmentation coupled with an autoresponder series, allows you to send personalized emails your customers want to receive. I use this tool when networking to grow my newsletter lists. My clients use this process following a tradeshow or special event.
If You Aren't Measuring How Do You Know If It's Working? Measuring your actions will enable you to see what's working and adjust accordingly. Measuring can come in many forms – analytics on a website, coupons redeemed from a print ad, calls received on a dedicated phone line, engagement on social media or reviewing reports in your email marketing program. Don't just market…measure the results!
Marketing Your Business is NOT a ONE and DONE! Little things done consistently can make a difference. Remember to not only repeat the initial tiny action, perhaps daily over weeks at a time but also the process of making a big challenge smaller. Any action, no matter how small, can be transformed into a positive habit and drive real results.
The key is to start somewhere and keep pushing forward with small and purposeful steps. There is no magic fairy dust to make every marketing activity a success, but consistency in your brand and messaging can create a powerful momentum.
About the author: Autumn Edmiston is the CEO and owner of the Edmiston Group. The Edmiston Group is a multifaceted Pittsburgh based marketing consulting firm providing senior level marketing management services to businesses and non-profit organizations on a short or long-term basis. Core areas of service are business development, marketing, strategic planning and public relations. The Edmiston Group has consistently delivered and implemented real-world, proven business marketing ideas and strategies for business.