The Value of ADA-Compliant Websites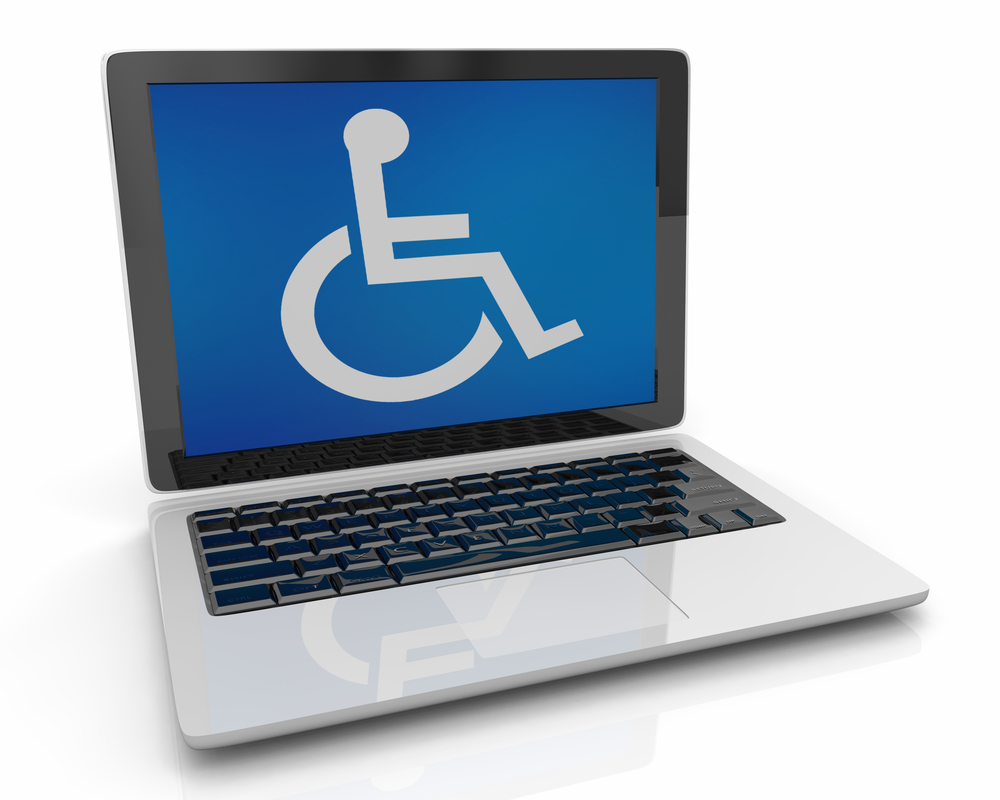 Websites have become an essential component of our daily lives in the digital age. Almost everything is now available with just a click of a mouse, from placing an online grocery purchase to scheduling an appointment with a doctor. However, many websites disregard the significance of handicap accessibility. For those with disabilities who depend on the internet to get crucial information or finish everyday duties might have repercussions.
There are moral and ethical justifications, as well as legal responsibilities, for ensuring accessibility for the disabled. Websites must be accessible to people with impairments in the United States under the Americans with Disabilities Act (ADA). By failing to adhere to these regulations your business may be subject to legal action, fines, and reputational harm.
Mitigate the risk of legal action. Not only is accessibility good for business, but since the recent DOJ affirmation, websites are considered places of public accommodations and must be accessible for people with disabilities. Request a website audit today.
Your business may suffer if your website is inaccessible to people with disabilities. People with disabilities may look for alternative businesses that provide comparable goods or services if they find your website challenging to use or navigate. This may lead to decreased sales and revenue as well as harm to the reputation of your business.
Website accessibility for people with disabilities can apply to people who are blind or visually handicapped, hard of hearing or deaf, or who have mobility issues. Giving people with disabilities access to your website can make it simpler for them to use it and engage with it, giving them an equal chance to access your content and services.
The promotion of inclusivity is among the most fundamental reasons why disabled accessibility is essential.
You may show that your business values every person, regardless of their ability, by making your website accessible to all users. Additionally, this may aid in growing your clientele and enhancing your company's standing as a socially responsible one.
There are various actions you can take to make sure your website is handicap accessible. These include making sure your site is accessible with screen readers and other assistive devices, including closed captioning for audio and video material, utilizing descriptive headings and links, and adding alt tags to photos and videos. Regular accessibility audits should be conducted to find any problems and implement any necessary modifications.
In conclusion, any modern website must include handicapped accessibility. It encourages diversity, complies with regulatory obligations, and aids in preserving the reputation and financial health of your business. You can demonstrate that your business appreciates diversity and is committed to granting everyone access by taking the necessary steps to make sure that your website is handicapped accessible. For questions regarding this feature email me or learn more about the ADA compliance accessible software – AccessiBe.
About the author: Autumn Edmiston is the CEO and owner of the Edmiston Group. The Edmiston Group is a multifaceted Pittsburgh-based marketing consulting firm providing senior-level marketing management services to businesses and non-profit organizations on a short or long-term basis. Core areas of service are business development strategies, website creation and management, social media management, marketing, strategic planning, and public relations. The Edmiston Group has consistently delivered and implemented real-world, proven business marketing ideas and strategies for business.