3 Areas to Refresh Your Business This Spring for Greater Productivity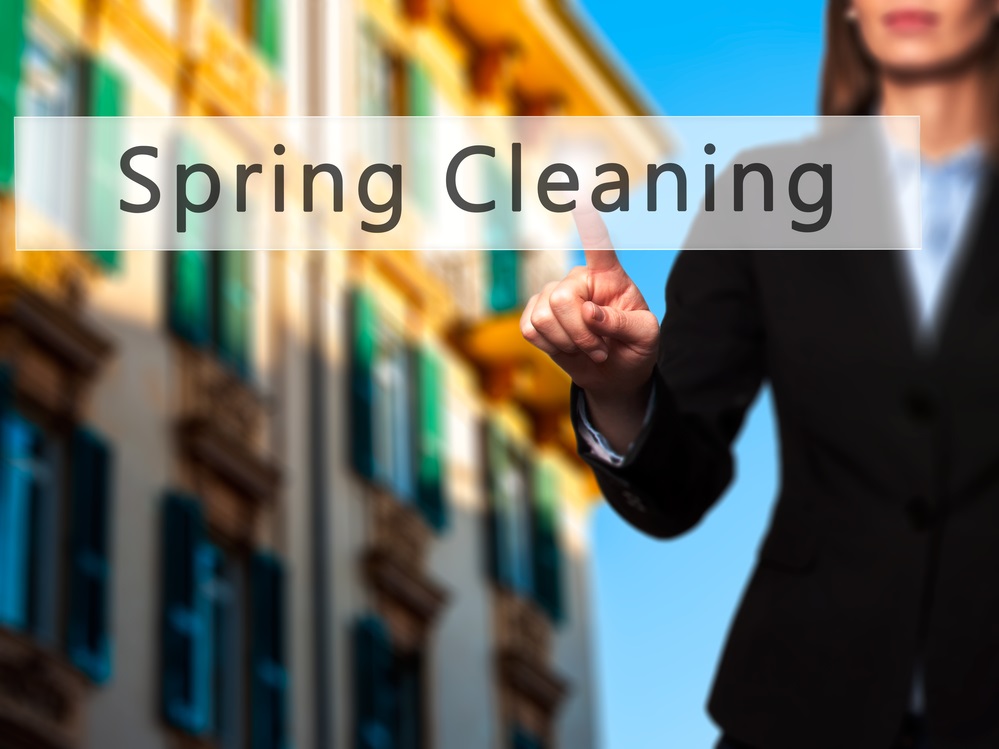 The first quarter is just about over and Spring is quickly approaching! Establishing an effective spring cleaning tradition just doesn't mean tidying up the office. For a business, spring cleaning goes a lot deeper than that. By refreshing your business, it is a time to clean house, get rid of the clutter, and make room for new opportunities. Spring cleaning your business can show you what processes need improvement, help you streamline everyday operations, and give your company a renewed outlook, which is like a breath of fresh air.
Are you ready to spring clean your small business? Here are three areas where you can freshen things up at your company.
Update Your Website & Conduct a Digital Audit
Your website needs to be a reliable source of information about your business, so make sure it's up-to-date. Are all of your links working properly? If not, it can send people to page-not-found messages or 404 errors. Spring is a good time to fix all the little details that can make a big impact. You want to find these errors before your customer does. You want your target audience to stay engaged on your website and reinforce your company's reputation as the go-to source for information. Bonus Website Exercise: Custom brand your 404 error page so that if a reader is sent there, you can share a message you can be proud of. View sample custom 404 pages.
If you're like most business owners, the content on your hard drive and other storage locations can get away from you! Here are five ways you can free up space on your computer's hard drive and help your business run more efficiently:
Delete unnecessary files or documents "downloads" folder. Oftentimes we download files but never go back and delete them once they are used. If you do need to save a file or document in your download folder, save them to folders that are specifically assigned to them.
Purge your email inbox and folders of messages you've already responded to or that are no longer relevant. And don't forget to empty your trash folder!
Consider backing up all of your files with an automated cloud-based file storage solution. When you store your files in the cloud, you can access and update files from anywhere on any device and this also frees up more storage on your computer's hard drive.
Clear your browsing data, and cache and even review your bookmarks. Remember, simpler is better!
After validating that files are not needed, delete accumulated files from your recycle bin.
Eliminate Unnecessary Business Expenses
The main objective of any business is to earn a profit. Often, we focus only on the earning side of the equation. But that is not the full picture. In order to increase profit, you can generate more income, but you can also cut down on unnecessary expenses. Springtime is the perfect time to review your expenses. For example, are there training, internet or other monthly subscriptions you no longer need? If you are not actively using them, why pay for something you do not use? This money could be used in other areas which could help you generate more profit.
Another simple way to eliminate waste is to go paperless. Technology now offers cheaper and better alternatives to using paper. Besides reducing waste and helping the environment, going paperless can make your business more efficient. There will be less paperwork to push, documents to physically store, and important records that could get lost. Look through your vendor list to identify any bills you can switch to paperless.
Clean, Organize and Personalize Your Workspace
Productivity is the heart and soul of a business. Cleaning or organizing your workspace can help you be more successful in achieving goals. Think how nice it is to walk into your workspace when it's fresh and clean versus covered in chaos! You're likely much more productive.
You can also personalize your space with colors, plants and other personal touches and encourage your employees to do the same. This personalization supports individual creativity and expression, which in turn supports productivity. And that impacts your bottom line!
Another place you can refresh is around your old paper files. Most of us unnecessarily hold on to old files longer than needed. It is a good practice to set a time limit for how long to hold these files (unless it is paperwork that is required to be held due to regulatory, tax, or government requirements). At a certain point after a project's completion, dispose of any files related to that project. If you absolutely need them, see if you can store old files in the cloud or in an off-site location. This is a good business practice, and it helps free up room for new accounts and projects.
Incorporating the above tips will help you spring-clean your small business and head into summer feeling more refreshed and organized. Your workplace will look better, and you will maintain focus on managing your business more effectively throughout the year.
So, how are you going to refresh your business this spring?
About the author: Autumn Edmiston is the CEO and owner of the Edmiston Group. The Edmiston Group is a multifaceted Pittsburgh-based marketing consulting firm providing senior-level marketing management services to businesses and non-profit organizations on a short or long-term basis. Core areas of service are business development strategies, website creation and management, social media management, marketing, strategic planning, and public relations. The Edmiston Group has consistently delivered and implemented real-world, proven business marketing ideas and strategies for business.