Add Some Fun to Your Marketing Efforts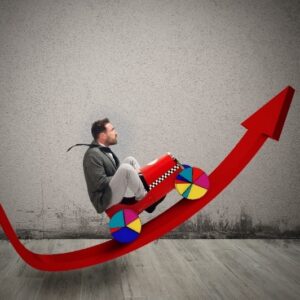 It's safe to say that during the course of 2020, businesses had to adapt and learn how to do things differently. While some were able to step outside the box and pivot, other businesses closed their doors. One thing that was consistent across the board is the fact that business as usual took on a whole new meaning.
Through my relationship with Bridgeway Capital, I work with several new business owners who are reaching for the stars in their quest for business ownership. One of the lessons learned is that growing your business requires PATIENCE!
Building your tribe can be done through a variety of methods. Social media is a great way to develop a following and share news, events and sales, but it requires consistency and planning. One of the keys to success is to find out where your customers hang out and become active in that space. Written content, videos, podcasting, print ads, google ads, billboards and more leaves one to wonder where to spend their advertising dollars.
When business owners take the time to identify holidays, sale timeframes, class offerings and customer appreciation events and open houses, to develop a marketing plan for the year, it helps guide not only the messaging, but also ad focuses. For example, many publications are running back to school focuses for August. If your business sells to that market, you will already be planning your ads and social media content. September is Healthy Aging month targeting seniors and by the first of August you will be planning out that strategy.
Some ideas for inspiration for B2C businesses.
Host a grand opening party or a customer appreciation event.
Become part of a community scavenger hunt.
Create a customer loyalty program.
Offer a Back-to-School sale.
Partner with a nonprofit organization to support a cause.
Although these types of activities require planning, by partnering with others you can share in advertising costs and increase exposure through cross promotion of each other's customer lists.
For B-to-B businesses, hosting educational events, networking and partnering with complimenting businesses to expand your brand and create awareness are good marketing strategies. People want to do business with those they know, like and trust. For some of the clients we work with sharing "get to know our staff posts" have resulted in high social media engagement.
If you haven't already done so, I challenge you to list the remaining months of 2021 on paper and identify each month your marketing focus, activities and outreach that you will execute to grow your business.
About the author: Autumn Edmiston is the CEO and owner of the Edmiston Group. The Edmiston Group is a multifaceted Pittsburgh based marketing consulting firm providing senior-level marketing management services to businesses and non-profit organizations on a short or long-term basis. Core areas of service are business development strategies, website creation and management, social media management, marketing, strategic planning, and public relations. The Edmiston Group has consistently delivered and implemented real-world, proven business marketing ideas and strategies for business.