PLANNING TIPS FOR THE REMAINDER OF 2019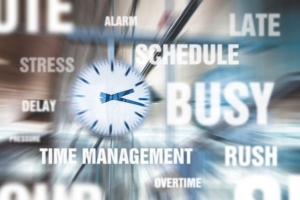 With the 4th of July closing with a bang, it is hard to wrap your mind around the fact that it is time to begin planning for the fall and winter holiday seasons as you end 2019. Whether you offer B2B or B2C services, planning is essential for growth.
As a B2B, identify your target companies in your given verticals. Know their business cycles. For example, if you want to work with government entities, know that they are already starting to think of their budgets for 2020. If you wait until October to establish a relationship, chances are you have missed the budgeting window for the next year.
Although July may be prime vacation time, it can also be a time to reflect on the first half of the year and target potential prospects for the remainder of 2019. Perhaps there are networking events to attend and with potential businesses follow-up. Add people you meet to your newsletter list to regularly touch base with them. Set the reoccurring events in your calendar and regularly attend to establish a business presence.
For B2C, the holiday season is one of the largest spending holidays for consumers. Consumers are shopping online more than ever. Give them a reason to come into your store. Look how Kohl's has established a relationship with Amazon returns. They are betting when people come into the store with an online purchase return, they will also purchase from Kohl's.
With shopping days such as, Back to School Sales, Black Friday, Small Business Saturday, Cyber Monday, and all the other special sale days, it's important to have a plan in place. The Edmiston Group has already planned a B2C sale for one of our clients for their August/September ads. It's hard to think about Back to School in early July.
There are some important steps and planning that are required to have a successful holiday season.
Set clear, obtainable goals. It gives both you and your employees something to work toward. Have different rewards for reaching company goals. Keep everyone focused on the prize while working together to achieve the goal. Determine and communicate to your staff the different reward values for achieving larger and smaller goals. This will help keep everyone motivated and excited about the holiday season. Be certain to deliver the promised rewards. A pizza party or some Starbucks gift cards can go a long way. Always remember to thank your employees for a job well done.
Financially planning for the holidays is important to being successful. Most businesses or companies have inventory in stock, especially if you are a storefront or goods-based company. Perhaps establishing a line of credit will allow you to have extra available finances that are important to be able to purchase holiday inventory. Moving into the holiday cash strapped can leave a company short on funds to purchase the number of goods needed to get through the upcoming holiday.
Plan out any special events for each holiday. Will your office or business have a party for each holiday? If so, what is your budget for the party, where and when will it be held? How will you notify your customers about the special event? Do you offer customer reward programs and VIP events such as early bird sales or special discounts for family and friends?
Make sure your team is educated. Holidays are often a time of stress for consumers. Enable your customers to enjoy a pleasurable shopping experience with you by delivering a strong customer service experience. Keep your employees educated on your company's goods and services, along with any specials or sales you plan on having. This type of communication enables them to deliver a strong customer experience to frenzied customers.
In summary… B2C make sure you have a plan in place for the delivery and sale of the newest, most popular products on the market. Financially prepare for purchase of needed inventory. Educate your employees on new products and upcoming sales. Communicate upcoming events to your customers.
B2B know your client verticals and their sales cycles. Target your message and identify pain points to become a problem solver. Be consistent in your marketing efforts – via shared articles, newsletters and social media.
You will find that with proper planning and execution, your business will yield the results this upcoming fall and into the holiday season.
About the author: Autumn Edmiston is the CEO and owner of the Edmiston Group. The Edmiston Group is a multifaceted Pittsburgh based marketing consulting firm providing senior-level marketing management services to businesses and non-profit organizations on a short or long-term basis. Core areas of service are business development strategies, website creation and management, social media management, marketing, strategic planning, and public relations. The Edmiston Group has consistently delivered and implemented real-world, proven business marketing ideas and strategies for business.