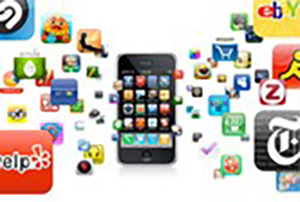 Does your social media reflect positive and uplifting messaging? How many times do you get on social media and see positive messaging? Social media has become such an integral part of people's daily lives. The effects of the pandemic have driven people to social media channels to search of news, see that their friends are up to, and connect with others. The platforms have provided a vehicle for people to say what they want without repercussions and we've seen backlash from that as well.
How are you positioning your company's message? Are you trying to sell something with every post or are you incorporating the 80/20 rule? By engaging, entertaining, or presenting thought provoking messages, it helps to establish you as a credible business.
According to Oberlo, an increasing number of consumers view authenticity as an important factor in determining which brands they like and support. Statistics show that 90 percent of consumers today prioritize authenticity in brands, up from 86 percent in 2017 (Stackla, 2019).
However, there appears to be a gap between the type of content consumers enjoy and what brands publish. Though more than 90 percent of marketers believe that they are creating authentic content that consumers can relate to, 51 percent of all consumers think that fewer than half of all brands are creating truly authentic content.
We recently began working with Swift Audiology. Since I am a customer and wear hearing aids myself, I speak from personal experience. As part of our social media marketing strategy, we are positioning the practice around positivity in the use of hearing aids or hearing protection products.
By incorporating what is gained by using a hearing aid product vs the stigma of wearing a hearing aid – we can show how customers can benefit and experience things that over time they don't know they've been missing. Too many people, including myself, have to reach a tipping point to take the step toward a better quality of life. For me, it was my niece speaking to me from behind and I didn't answer her because I didn't hear her. She asked her mom if I was mad at her that I didn't respond.
So often we drive family away because we don't want to take steps to hear. Once you experience the ability to improve your hearing, to me, it's just like putting on a pair of glasses you need to drive your car. The independence and improved quality of life leads to better family interaction and connection.
Here are two examples of positive messaging on their social media page:
HEARING PROTECTION
The Pens are heading to the playoffs and it's going to be a full house with lots of noise! Michelle is taking glitz and glamor to a new level while protecting her hearing! Did you know that Swift Audiology can provide custom earplugs? Let's bring home a WIN! Go Pittsburgh Penguins and Swift Audiology! #swiftaudiology #hearingprotection
HEARING DEVICES
There is nothing like mornings on the river! The water is moving, birds are chirping, and wind chimes are playing. This Swift Audiology patient is HEARING it all with the Medical Class Hearing Devices he received at Swift Audiology. Don't miss out on some of the best things in life! #swiftaudiology #hearingaidsinpittsburgh #HearingAwareness #hearingloss
Positive customer reviews validate third-party validation. How often do you see, "Do you know a good…"? It's important to thank people for their reviews and address concerns. Remember the better the customer service experience, the more likely people may sing praises.
How is your social media strategy shaping up? Let's chat… email or call 724-612-0755 to learn more.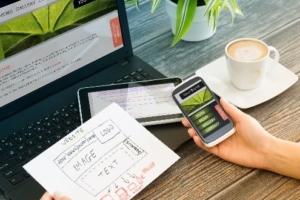 Strategy is a key component in the development of a new website. Often business owners will determine they need an updated site or don't have a website at all. Perhaps new products or product lines have been developed and without the marketing strategy, the website lacks the ability to demonstrate your message and have an effective call to action.
When the Edmiston Group works with a client on a new website, we first determine what the GOAL of the website will be. We ask questions such as "What are your product lines or service offerings? Will you bundle services for a higher price point? How will you utilize social media and third-party testimonials? Why do you do what you do? How does that solve a problem for YOUR customers? Answers to these and many other questions during our initial strategy session will help us design and develop the sitemap and framework for the new website. We ask thought provoking questions that help a business owner determine their unique selling proposition.
Our team recently worked with ATK Design Studios to help them create a new look and tell their story utilizing video and other forms of imagery. Small unique ATK branded design elements were incorporated into the various photos and images and the imagery was locked to help in the prevention of others from copying their photos.
We reviewed website content and assisted in wordsmithing their messaging to provide a better client experience. Linking to their social media sites, particularly YouTube which is owned by Google will also help in their search results.
TESTIMONIAL
"We place emphasis on designing each commercial kitchen with its' own unique identity. The Edmiston Group grasped that immediately. They saw our passion for communicating each project's story. We wanted something distinct that reflected our brand. Edmiston Group did a fantastic job of bringing our vision to life. Sincerely a great team to work with." Terri Kidwell, President – ATK Design Studios.
If your website is in need of a makeover or perhaps you've recently changed your product offerings and the website doesn't reflect the new services, email us or call 724-612-0755 to learn more.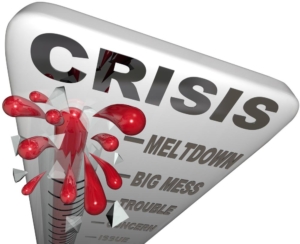 During 2020, businesses were thrust into pandemic mode in communicating with staff, clients, vendors, and their customers. The fluid changes in operations were dictated by the government's mandates of the current pandemic situation.
According to HubSpot, when a business goes into crisis, it generally falls into one of five categories:
Financial – Financial loss such as announcing a bankruptcy or store closures.
Personnel – Changes to staff that may affect operations or reputation such as employee furloughs or layoffs.
Organizational – An apology for misconduct or wrongdoing as a result of organizational practices.
Technological – Technological failure that results in outages causing reduced functionality or functionality loss.
Natural – Natural crisis that necessitates an announcement or change of procedure. For example, defining safety precautions in the midst of a health crisis.
By preparing to address how each of these areas will affect your business operations, business owners will be able to quickly to execute a crisis communication plan. Lack of planning for a given situation will leave a business owner trying to figure out in those first critical moments who to notify, what information is needed, how the business will rebound and what long-term effects the crisis has.
For example, because of the pandemic, Christopher & Banks decided to close their brick-and-mortar stores and shift to online operations. Many big box chains reacted similarly. They notified customers via email and other sources of store closings.
Personnel crisis communication occurs when a person affiliated with the company makes statements or takes actions that don't align with the company's brand. An organizational crisis occurs when operational procedures aren't followed. Ellen DeGeneres faced crisis from both personnel and operational fronts in 2020 amidst revelations of a toxic workplace culture and sexual harassment issues regarding senior executives.
How many times does technology and ransomware attacks hit the news? Most recently Microsoft faced backlash for its lack of transparency in a recent hack into their exchange networks exposing millions of businesses to hackers.
We have seen countless news reports over the past year on COVID-related policy changes.
What does this have to do with your business? You may think you're a small business and these major things won't happen to you, but in some form or another, they can and often do. As a business owner, preparing for these types of situations will give you the framework to structure your efforts and prepare your contingency plans accordingly. Building a plan that includes communicating with stakeholders, informing employees, and creating adaptive solutions once the crisis has happened will enable you to react quickly.
Being prepared today will enable you to react to adapt and remain open for business tomorrow.
About the author: Autumn Edmiston is the CEO and owner of the Edmiston Group. The Edmiston Group is a multifaceted Pittsburgh based marketing consulting firm providing senior-level marketing management services to businesses and non-profit organizations on a short or long-term basis. Core areas of service are business development strategies, website creation and management, social media management, marketing, strategic planning, and public relations. The Edmiston Group has consistently delivered and implemented real-world, proven business marketing ideas and strategies for business.