Tips to Set Marketing Goals for 2022
In this first month of the year, it is important to set business goals for 2022. Reflect on what worked for you in 2021, and what you may need to alter this year to increase your success. Think about how our business landscape has changed as a result of COVID and what you may need to do to adjust to those changes.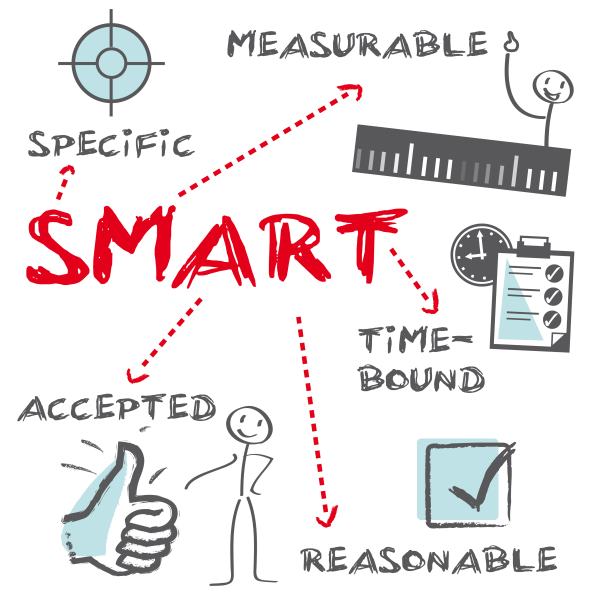 The Importance of Planning
As you consider the different marketing strategies available to you, they must align with your growth plan. For instance, if you're shifting from an in-store experience to an online order and delivery, do you have the personnel in place to support that goal? If you're a B-to-B business and you have a new support service, are you advertising in the right business publications, utilizing drip campaigns and direct message strategies on LinkedIn? Doing your research and considering your business from various consumer perspectives is a must for success.
One strategy for planning is creating goals that are SMART: specific, measurable, attainable, relevant, and time-bound. By ensuring that your marketing goals for the year each fit these five attributes, you increase your chance of success. But, you should also remember that these goals need to fit in with your specific business needs, audience, and brand.
Think About Your Audience
In thinking about what kind of marketing you want to pursue for 2022, you also must consider your audience. Think about both your existing audience and those new audiences you may want to reach this year. Will previous methods of marketing work for fresh audiences you want to engage with that you haven't before?
In our increasingly digital and global society, there are a number of audience types and many marketing strategies to reach them all. Social media is one way to reach a huge audience easily but do you have a strategy for your post creation? Are you taking into account national holidays, the human element of connection, what's happening in trends? You can do this through more personal services, like Facebook and TikTok, or professional targeting of direct messaging such as LinkedIn. Knowing your audiences and their needs can allow you to craft a truly effective marketing approach.
What Works for Your Brand?
As you consider how to market your business in 2022, it is also important to examine your current branding. Using a new marketing approach that conflicts with your existing brand will confuse new audiences rather than increase your clientele. What kind of approach would best fit your unique business?
Different forms of marketing will work better for different brands. This can mean being more or less digital, getting involved in your community to engage more directly with your audiences, and tapping into trends. Remember that with any marketing, you're creating a story. Defining your brand and determining your company's story to include a human element can allow you to have real marketing success. Remember… people want to do business with those they like and trust.
About the author: Autumn Edmiston is the CEO and owner of the Edmiston Group. The Edmiston Group is a multifaceted Pittsburgh-based marketing consulting firm providing senior-level marketing management services to businesses and non-profit organizations on a short or long-term basis. Core areas of service are business development strategies, website creation and management, social media management, marketing, strategic planning, and public relations. The Edmiston Group has consistently delivered and implemented real-world, proven business marketing ideas and strategies for business.