10 Types of Marketing Collateral: Connecting Your Audience to Your Brand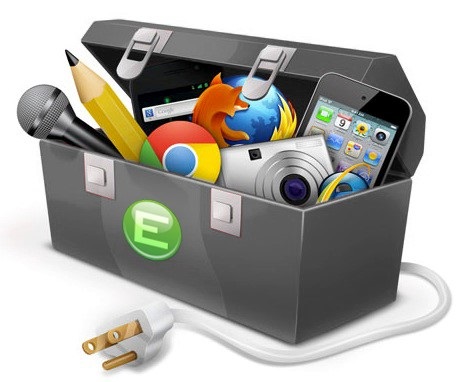 In the world of business, your marketing collateral plays a crucial role in conveying your brand's message, building credibility, and driving customer engagement. Marketing collateral isn't a single asset used for business growth efforts. It refers to a combination of different assets used to communicate with your audiences, raise awareness of your brand, and encourage your audience to buy.
Being successful starts with having the proper marketing material with consistent messaging, branding, and calls to action. The combination of these materials is part of your custom marketing toolbox.
Here are 10 common types of collateral you should have in your marketing toolbox:
1. Brochures
Brochures are versatile pieces of printed material that offer a condensed overview of your products, services, or brand. They're ideal for trade shows, networking events, and direct mail campaigns. A well-designed brochure should include attention-grabbing visuals, concise copy, and a clear call-to-action. Always make sure to include various ways to contact you – website, email and phone.
2. Flyers
Flyers are single-sheet documents that are perfect for promoting events, special offers, or limited-time deals. They can be distributed in high-traffic areas, handed out at events, or even included in shipments to existing customers. A QR code can easily direct people to a landing page or directly to your website.
3. Business Cards
Business cards are essential for leaving a lasting impression after networking events or meetings. They include your contact information and often feature your brand's logo, helping you establish credibility and build connections.
4. Posters
Posters are attention-demanding visuals that can be displayed in various settings, from retail stores to public spaces. They're great for promoting events, products, or campaigns that require maximum visibility.
5. Presentation Decks
Presentation decks, often created using tools like PowerPoint or Keynote, are essential for meetings, seminars, and webinars. They feature slides with compelling visuals and concise text to illustrate your message effectively.
6. Case Studies
Case studies provide in-depth insights into how your products or services have positively impacted your customers. They showcase real-world success stories, instilling confidence in your services to potential customers.
7. Whitepapers
Whitepapers are authoritative documents that delve deep into a specific topic related to your industry. They demonstrate your expertise and provide valuable information to your audience, helping you establish thought leadership.
8. Catalogs
Catalogs are comprehensive collections of your products or services. They are often used by retailers or businesses with a wide range of offerings, allowing customers to browse and choose what suits their needs.
9. Product Sheets
Product sheets are concise documents that detail the features, benefits, and specifications of a particular product. They are effective tools for sales representatives to communicate product information to potential buyers.
10. Infographics
Infographics combine visual elements and data to present complex information in an easily digestible format. They're perfect for conveying statistics, processes, or comparisons in a visually appealing manner.
In the end, the purpose of marketing collateral is to help your audience connect with your brand!
If you are ready to maximize your business growth efforts by creating your own custom Marketing Toolbox of marketing collateral, the Edmiston Group would love to help. Email me at [email protected] to see how we can help solidify your marketing collateral efforts.
About the author: Autumn Edmiston is the CEO and owner of the Edmiston Group. The Edmiston Group is a multifaceted Pittsburgh-based marketing consulting firm providing senior-level marketing management services to businesses and non-profit organizations on a short or long-term basis. Core areas of service are business development strategies, website creation and management, social media management, marketing, strategic planning, and public relations. The Edmiston Group has consistently delivered and implemented real-world, proven business marketing ideas and strategies for business.