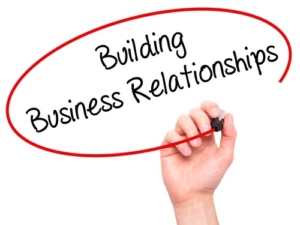 When you hear the term "Business is Business" what do you think of? According to the Macmillan Dictionary "business is business" spoken used to say that profit is the most important thing to consider and "we can't afford to employ someone who isn't good at the job." Webster dictionary states, "Business is Business" means that in order for a business to be successful it is necessary to do things that may hurt or upset people, such as "I'm sorry I have to let you go, but understand that business is business."
As a business owner, I agree it's necessary to make a profit, but are you always taking into account those that have helped you along the way – for instance vendors. There's a fine line between being complacent and forgetting the service you received from a vendor during lean times as things turn around and business is booming.
Let me give you two examples of 'Business is Business' a salesman recently shared with me.
A Bible Camp brought in a young Director of Operations in 2018. For many years, during the history of working with the camp, this food vendor and salesman helped keep the camp open during lean times by extending credit, donating food, providing guidance in menu selection and by working with his food suppliers to offer sales on various products. In other words, the salesman serviced the Bible Camp. When items were missed by the Bible Camp when placing a food order, the salesman took calls after work. He also delivered product himself that was missed being loaded on the delivery truck order so the camp didn't run short on food. The chef he worked with for years was heartbroken, because he knew from prior experience other salespeople from another food company wouldn't service him as he had been served. The Director of Operations could only see the bottom line and didn't take into account the affect this would have on the quality of food they served the campers nor the service he received from the salesman. It didn't matter the company had stood by this camp during difficult times. The only important thing was to buy cheaper and serve a lesser quality of food and his statement to the salesperson was, "Business is Business." After all…he wasn't the chef preparing the food – his only thought was making a profit.
A second occurrence this salesman encountered was with a new restaurant owner. This particular person had never owned a restaurant and the salesman sat with him for hours reviewing menus, helping with operations guidance and suggestions for food specials. After a number of months, business was going great and long forgotten was the time spent teaching this restaurant owner how to run a restaurant. I would say this goes above and beyond customer service. The owner then decided to shop around for a low-quality product and began switching some of his order to another food vendor. Again, long forgotten were the hours of time spent teaching him how to run the restaurant. The restaurant manager who placed weekly food orders was so upset, he refused to give the salesperson their food order and told the restaurant owner he would have to look the salesperson in the eye to tell him he was using other vendors. The owner's response to the salesperson was "Business is Business." When the owner was asked by the salesperson what the phrase meant, the owner couldn't answer him. The following week when the salesperson went in for the order – it was left on the owner's desk as he chose not to tell the salesperson what his meaning of "Business is Business" was. In the weeks that followed, the competitor has begun raising prices on numerous items and the business is coming back to the salesperson.
As a business owner, we want to create "LOYAL" customers. The cheapest way is not always the best way and you find out all too late, the service you took for granted isn't always there. As you switch to something with lesser quality, you may find out your clientele will know the difference and decide "Business is Business" as well and take their dollars elsewhere. So my question is… "Are you "Loyal" to those who have helped you along the way, or doesn't that mean anything in today's business market?"
About the author: Autumn Edmiston is the CEO and owner of the Edmiston Group. The Edmiston Group is a multifaceted Pittsburgh based marketing consulting firm providing senior level marketing management services to businesses and non-profit organizations on a short or long-term basis. Core areas of service are business development, marketing, strategic planning and public relations. The Edmiston Group has consistently delivered and implemented real-world, proven business marketing ideas and strategies for business.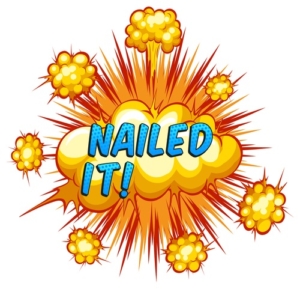 Have you ever had someone tell you that you "Nailed It"? You had such a wonderful feeling of satisfaction for a job well done. Perhaps you spent months planning a product launch, large grand opening or corporate event. Everyone involved celebrated the victory, but the planning process wasn't without its hiccups. After all… is nothing that goes perfectly 100% of the time. There are numerous vendors, responsible staff that were assigned certain tasks and logistical issues to take into account. They all have to work together toward the common goal – the product launch, corporate party or grand opening – otherwise referred to as the main event!
But what happens when someone doesn't hold their weight or a vendor lets you down? You begin to scramble to correct the situation, or in worst case scenario, find another vendor. As a business owner or vendor bringing a piece of the puzzle to the party, you don't want to fail.
We often talk in marketing about putting together a plan. Without a plan everything can come to a dead stop. Case in point… I planned on taking a recent vacation. Weeks prior, I asked a colleague if they would like to submit a blog for our newsletter. We discussed the topic so there was continuity in the newsletter and identified a target day.
Lisa had the article prepared prior to my leaving for vacation, and I was able to go away knowing that part of the plan was handled. This was a trust we had between us that a task would happen. But what if she would have let me down? My reaction would have been quite different.
When you get a nail in the tire of your car – think about how something as small as a one-inch nail can stop a 4,000 machine. Things you had hoped to accomplish are suddenly dead in the water. So, what does all this have to do with business? Identify your nail. Is your nail something that will build and grow your business, or will it stop you in your tracks.
We are well into the 2nd quarter of business and I would ask these questions:
Have you set a plan for growth during summer months and upcoming vacation season? That includes planning for summer sales, meeting new referral resources, staff vacations and your own down time.
Are there new concepts or skills you need to set aside time to learn? If so, put learning time on your calendar and stick to it. You may need to hire a consultant to work with you and your team.
When you rely on others to help you grow, do you give them the proper tools to succeed, or are you a micromanager that everything bottlenecks at your desk.
As you continue to grow your business this year are you going to key the phrase "Nailed It" or will the "Nail in the Coffin" result in stagnant growth for you both personally as well as in your business? To your business success… Nail It!
About the author: Autumn Edmiston is the CEO and owner of the Edmiston Group. The Edmiston Group is a multifaceted Pittsburgh based marketing consulting firm providing senior level marketing management services to businesses and non-profit organizations on a short or long-term basis. Core areas of service are business development, marketing, strategic planning and public relations. The Edmiston Group has consistently delivered and implemented real-world, proven business marketing ideas and strategies for business.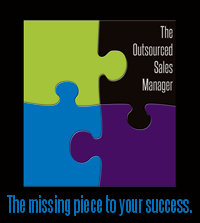 The Edmiston Group would like to welcome Lisa Davidson, the owner of the Outsourced Sales Manager as our guest blogger. As you look at the types of partnerships your business forms, consider how you intersect with a complimenting business. It takes a marketing strategy with a measurable call to action to make the sale, but if there's not a process to selling, where does that leave you? Take it away Lisa…..
The midyear point is quickly approaching, so how are you doing achieving this year's revenue goals? Much like the resolutions we make at the stroke of midnight each New Year's to get healthier and go to the gym more often, these goals can lose our attention as the demands of the day to day dealings of running a business can take precedence over one of the primary reasons for being in business; to be profitable!
So, as we near half way point, let's take a look at why you might be missing your revenue marks from a sales perspective. Here are some of the common issues I find in my practice when working with my clients:
Are you selling to your target market, or to increase sales have you stretched outside of your core business? Although this sounds like a good plan, trying to be all things to all customers is a fault many fall into. It may make the register ring, but chances are you will spend more to try and retain those new customers. This causes a loss of focus on your core business and increasing revenue in that area of your business where you truly excel.
Is your differentiation over your competition strong enough to gain new customers? Back in the day, "customer service" or "quality products" were enough to attract new customers. However, these have become easy flags to wave and have become common tags for every business we encounter. What company is going to say, "We don't focus on what our customers want, they get what we give them!" Or, "Our products are just OK." Sometimes it's hard as a business owner to articulate what makes them different from the other companies in their space. My recommendation is to ask the people doing business with you why they choose you time and time again! Who better to tell you how you fill a need over your competition than YOUR CUSTOMERS!
Do you have a process in place to replicate your successes or do they just happen by chance? So, you get a big sale or a new large volume customer, Wooo Hoooo for YOU! In the excitement and celebration, can you detail how this occurred, so you can get MORE of them? So many businesses take the wins, but don't bother to go back and figure out exactly how they did it, so they can do it again. Try and learn from the experience to see where you might do even better for the next opportunity. That's one of the reasons all sports teams review tapes after a game whether they've won or lost. To understand their outcome and do even better at the next game.
Hopefully these thoughts will help you get back on track and you and your team will knock your revenue goals out of the park for the second half of 2018!
About the Author: Lisa Davidson, owner of the Outsourced Sales Manager, has over 30 years of sales experience predominately in selling solution based services. She is experienced in selling to organizations of all sizes, from Fortune 500 companies to small local business. Through her experiences with these organizations, Lisa has developed an excellent ability in quantifying value and sharing that ability with other sales professionals to increase their success.
Lisa has built a network of quality professionals, and since she holds certifications in various networking skill sets, she has leveraged that network to the value of growing her business and the business of her clients.