Communication Crisis Planning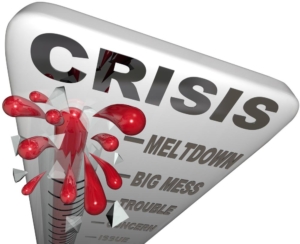 During 2020, businesses were thrust into pandemic mode in communicating with staff, clients, vendors, and their customers. The fluid changes in operations were dictated by the government's mandates of the current pandemic situation.
According to HubSpot, when a business goes into crisis, it generally falls into one of five categories:
Financial – Financial loss such as announcing a bankruptcy or store closures.
Personnel – Changes to staff that may affect operations or reputation such as employee furloughs or layoffs.
Organizational – An apology for misconduct or wrongdoing as a result of organizational practices.
Technological – Technological failure that results in outages causing reduced functionality or functionality loss.
Natural – Natural crisis that necessitates an announcement or change of procedure. For example, defining safety precautions in the midst of a health crisis.
By preparing to address how each of these areas will affect your business operations, business owners will be able to quickly to execute a crisis communication plan. Lack of planning for a given situation will leave a business owner trying to figure out in those first critical moments who to notify, what information is needed, how the business will rebound and what long-term effects the crisis has.
For example, because of the pandemic, Christopher & Banks decided to close their brick-and-mortar stores and shift to online operations. Many big box chains reacted similarly. They notified customers via email and other sources of store closings.
Personnel crisis communication occurs when a person affiliated with the company makes statements or takes actions that don't align with the company's brand. An organizational crisis occurs when operational procedures aren't followed. Ellen DeGeneres faced crisis from both personnel and operational fronts in 2020 amidst revelations of a toxic workplace culture and sexual harassment issues regarding senior executives.
How many times does technology and ransomware attacks hit the news? Most recently Microsoft faced backlash for its lack of transparency in a recent hack into their exchange networks exposing millions of businesses to hackers.
We have seen countless news reports over the past year on COVID-related policy changes.
What does this have to do with your business? You may think you're a small business and these major things won't happen to you, but in some form or another, they can and often do. As a business owner, preparing for these types of situations will give you the framework to structure your efforts and prepare your contingency plans accordingly. Building a plan that includes communicating with stakeholders, informing employees, and creating adaptive solutions once the crisis has happened will enable you to react quickly.
Being prepared today will enable you to react to adapt and remain open for business tomorrow.
About the author: Autumn Edmiston is the CEO and owner of the Edmiston Group. The Edmiston Group is a multifaceted Pittsburgh based marketing consulting firm providing senior-level marketing management services to businesses and non-profit organizations on a short or long-term basis. Core areas of service are business development strategies, website creation and management, social media management, marketing, strategic planning, and public relations. The Edmiston Group has consistently delivered and implemented real-world, proven business marketing ideas and strategies for business.