WHAT'S THE PROBLEM?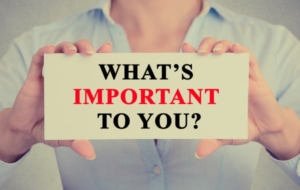 We create original articles for a number of our clients to help them keep their name in front of potential referral sources, current customers and potential customers. Working in tandem with business development staff, we have helped businesses systematically grow their email lists in given market segments.
Content marketing with a targeted message can help you stand out, but are you solving a problem or pushing your own agenda?
Are you asking the right questions to identify the problem and offer a solution? If you are not listening to your customer, then how can you identify what they need? Here are some things to think about.
Are you original? There is certainly a place for stock photography, but customers want to know the person behind the business. When we share staff birthday photos or photos of the owner's children – it puts human elements into the business. Many of our construction clients share job photos that depict their work. Show what you do and be proud of your work. Share reviews others leave. There is nothing better than a third-party telling others how great of a job you've done.
What Do You Know? Sharing knowledge helps to set you apart as an expert. Sure you may share tips that others could use, but how often will people go to the extent of replicating your process when you've already figured it out. The exposure of this process and your expertise will help grow your business.
Who Are Your Customers? Know who your ideal customer is. I challenge you to write down your top 3 customers and then list why they are your best customer. Once you know your ideal customer ask them what keeps them up at night. Offer a solution to their nighttime worries and don't be afraid to give away some of your secret sauce. Some of the most successful business consultancies in the world give their entire process away in book form or an e-book.
Is your Content Meaningful and Engaging? By allowing your potential clients and referral sources to know you as a person and your company's brand, it makes you reachable. Keep your audience engaged, curious and wanting to learn more.
How Are Your Providing Value? Content strategy is important in providing value to the consumer. Are you communicating in a clear and concise manner without utilizing terminology that your audience may not understand? Does your message offer insight into what, why and how? Does it represent your brand message?
Not only is content important, but the importance of regularly touching an audience with valuable information keeps you and your business top of mind. By housing your blogs on your website, it also prevents your website from becoming a static site and when done correctly is beneficial for SEO.
Regular content, relevant information offering solutions to what keeps your BEST customer up at night is key to an effective content marketing program. Need help developing a strategy, give us a call 724-612-0755.
About the author: Autumn Edmiston is the CEO and owner of the Edmiston Group. The Edmiston Group is a multifaceted Pittsburgh based marketing consulting firm providing senior-level marketing management services to businesses and non-profit organizations on a short or long-term basis. Core areas of service are business development strategies, website creation and management, social media management, marketing, strategic planning, and public relations. The Edmiston Group has consistently delivered and implemented real-world, proven business marketing ideas and strategies for business.