Growth Strategies to Get People Excited to Join Your Email List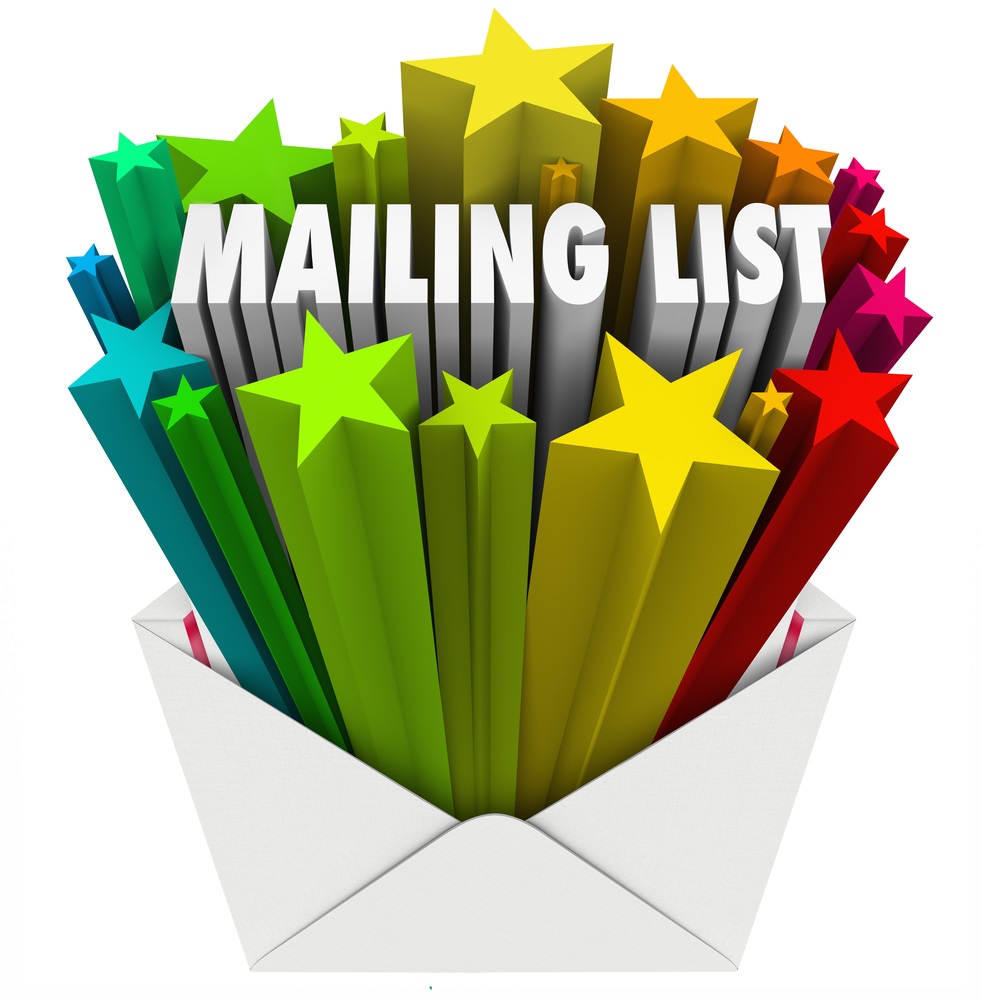 Your email marketing list is one of your most valuable business assets! Why? It's simple. You own it. You can reach out to your audience when you want. You don't have to 'work around' complicated algorithms that you encounter on social media platforms. You don't have to pay advertising fees to send your email, and you can even send targeted emails to different segments within your list.
The Value of Your List
Did you know that 71% of consumers prefer buying from companies aligned with their values? The key word in growing your list is VALUE. Focusing on inviting the right types of individuals to be on your list can add value to that person, to their business, or to some aspect of their life. Perhaps they are a great strategic partner and you can help each other out? Growing your list is about more than size. It is about quality and intention. Do it right, and you can set yourself apart as a leader in your industry or community, gain recognition for your authority and expertise, grow your referral network, stay top-of-mind with those important to your business growth, and ultimately, grow your business.
Get Consent
It's true. You need to get consent to add people to your list. Exchanging business cards is not consent. Utilize a sign-up form, text-to-join, or even a lead magnet to grow your list. Take time to learn about CAN-SPAM, GDPR, and other regulations.
List GROWTH Strategy
There are many ways to grow your email list. Here are just a few examples:
Create an Assessment Quiz: Develop an interactive survey or quiz that segments readers into descriptive categories that are aligned with your selling cycle and their journey.
Create a Fun # Your Audience Will Identify With: Who doesn't want to belong? Be creative! Think of and incorporate a # onto your sign-up form and button.
Provide a Free Report, Checklist, or Whitepaper: Create, design AND share great content that helps your audience solve a problem.
Free Webinar: Invite your audience to a limited-time LIVE webinar and/or make a recorded webinar available for free.
Free Giveaways – such as Book or Video: YES! If your price point is high-enough, why not mail a book to great leads – they pay shipping only – or you cover that too. Alternatively, provide a free e-book for download.
Run a Challenge: Share a short training program via automated emails that can be completed in one week or less (i.e. 3-Day Challenge, 7-Day Challenge).
Just Ask!: On a phone call? Networking? Offer to send a relevant newsletter directly to them and ask if they would also like to be added to your list!
Text-to-Join: Do you speak at events? Ask your audience to sign-up during your talk! Provide the slide deck, or other relevant content, in return. Be sure to let them know they are signing up for your newsletter and that they can easily unsubscribe.
Cover the Basics!: Make sure you cover the basics! Can readers easily sign up for your newsletter via your website, blogs, Facebook, email signature, and even invoices?
Growing your email list doesn't have to be hard. By being creative, showing value, and stretching the boundaries of your current audience, you can see significant growth in your email list.
And Last But Not Least, Thank Them!
Your audience is giving you their TIME and ATTENTION. Be sure to provide true value in return. Share your knowledge, share discounts, and let them know you care!
If you aren't sure where to start, give me a call at (724) 612-0755 so we can assess your needs and create a more effective marketing strategy.
About the author: Autumn Edmiston is the CEO and owner of the Edmiston Group. The Edmiston Group is a multifaceted Pittsburgh-based marketing consulting firm providing senior-level marketing management services to businesses and non-profit organizations on a short or long-term basis. Core areas of service are business development strategies, website creation and management, social media management, marketing, strategic planning, and public relations. The Edmiston Group has consistently delivered and implemented real-world, proven business marketing ideas and strategies for business.