The Value of Positive Social Media Messaging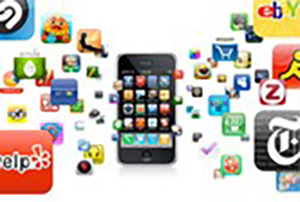 Does your social media reflect positive and uplifting messaging? How many times do you get on social media and see positive messaging? Social media has become such an integral part of people's daily lives. The effects of the pandemic have driven people to social media channels to search of news, see that their friends are up to, and connect with others. The platforms have provided a vehicle for people to say what they want without repercussions and we've seen backlash from that as well.
How are you positioning your company's message? Are you trying to sell something with every post or are you incorporating the 80/20 rule? By engaging, entertaining, or presenting thought provoking messages, it helps to establish you as a credible business.
According to Oberlo, an increasing number of consumers view authenticity as an important factor in determining which brands they like and support. Statistics show that 90 percent of consumers today prioritize authenticity in brands, up from 86 percent in 2017 (Stackla, 2019).
However, there appears to be a gap between the type of content consumers enjoy and what brands publish. Though more than 90 percent of marketers believe that they are creating authentic content that consumers can relate to, 51 percent of all consumers think that fewer than half of all brands are creating truly authentic content.
We recently began working with Swift Audiology. Since I am a customer and wear hearing aids myself, I speak from personal experience. As part of our social media marketing strategy, we are positioning the practice around positivity in the use of hearing aids or hearing protection products.
By incorporating what is gained by using a hearing aid product vs the stigma of wearing a hearing aid – we can show how customers can benefit and experience things that over time they don't know they've been missing. Too many people, including myself, have to reach a tipping point to take the step toward a better quality of life. For me, it was my niece speaking to me from behind and I didn't answer her because I didn't hear her. She asked her mom if I was mad at her that I didn't respond.
So often we drive family away because we don't want to take steps to hear. Once you experience the ability to improve your hearing, to me, it's just like putting on a pair of glasses you need to drive your car. The independence and improved quality of life leads to better family interaction and connection.
Here are two examples of positive messaging on their social media page:
HEARING PROTECTION
The Pens are heading to the playoffs and it's going to be a full house with lots of noise! Michelle is taking glitz and glamor to a new level while protecting her hearing! Did you know that Swift Audiology can provide custom earplugs? Let's bring home a WIN! Go Pittsburgh Penguins and Swift Audiology! #swiftaudiology #hearingprotection
HEARING DEVICES
There is nothing like mornings on the river! The water is moving, birds are chirping, and wind chimes are playing. This Swift Audiology patient is HEARING it all with the Medical Class Hearing Devices he received at Swift Audiology. Don't miss out on some of the best things in life! #swiftaudiology #hearingaidsinpittsburgh #HearingAwareness #hearingloss
Positive customer reviews validate third-party validation. How often do you see, "Do you know a good…"? It's important to thank people for their reviews and address concerns. Remember the better the customer service experience, the more likely people may sing praises.
How is your social media strategy shaping up? Let's chat… email or call 724-612-0755 to learn more.