Repurposing Your Blog Content For Greater Impact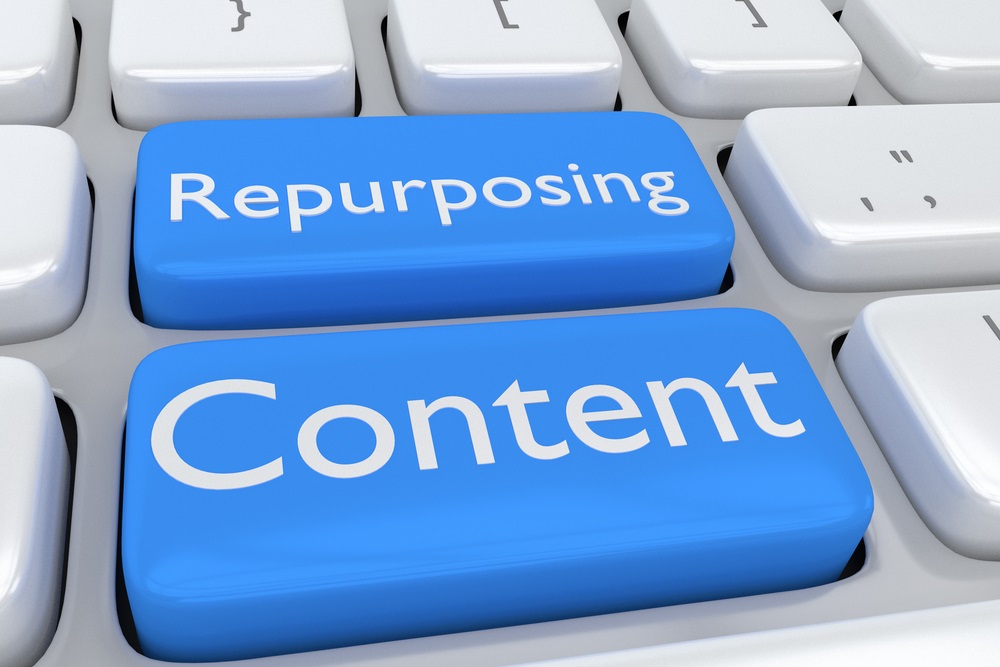 In last month's newsletter, I wrote about "The Value of Blogging for Your Small Business." In that blog, I showcased 3 ways blogging can add value to your business. Let's face it, by publishing more content, you can increase your brand awareness and also your SEO results. This month I would like to take the next step in the blog writing process and explain how to repurpose your blog content.
What Does it Mean to Repurpose a Blog?
Repurposing a blog when you take the content you have assembled into the blog and disassembling it into smaller parts. In this manner, you're able to elaborate and expand on or to redistribute the content through different social channels.
Why is Repurposing a Blog Important?
Repurposing a blog can help you be more efficient, spend less time and money. It also increases the effectiveness of your content strategy.
Have you ever sat down to write a blog and experienced writer's block? Instead of spending time coming up with a new content idea each time you write, you can save the time by focusing on the content you already have. Content repurposing lets you freshen up your blogs and present it to your customers in a new way. It is also a way to reinforce your brand and make you stand out as an industry expert.
Three Ways to Repurpose a Blog.
There are many different ways to repurpose a blog. Here are a few suggestions:
Deconstruct your blog. Take individual points from your existing blog and expand those points to create a brand new blog for each one. Once you start writing, you will be amazed at how deep you can expand each point.
Update your blog with new information. Your audience and market is constantly changing. Why not reflect those changes in an updated blog, adingd any new content that is still relative to the piece, and present it in a new format?
Take pieces of your blog and post them on your social channels. If you are using Facebook or LinkedIn, think about using other social media channels like LinkedIn or Twitter. This will help you attract different audiences in different market segments and help promote your brand awareness.
You have worked hard to create your content to reflect the personality of your brand, establish yourself as an industry leader, and create a loyal audience. Why not use this existing content to your advantage by repurposing it, so you obtain the most value from it?
About the author: Autumn Edmiston is the CEO and owner of the Edmiston Group. The Edmiston Group is a multifaceted Pittsburgh-based marketing consulting firm providing senior-level marketing management services to businesses and non-profit organizations on a short or long-term basis. Core areas of service are business development strategies, website creation and management, social media management, marketing, strategic planning, and public relations. The Edmiston Group has consistently delivered and implemented real-world, proven business marketing ideas and strategies for business.